Curriculum Statement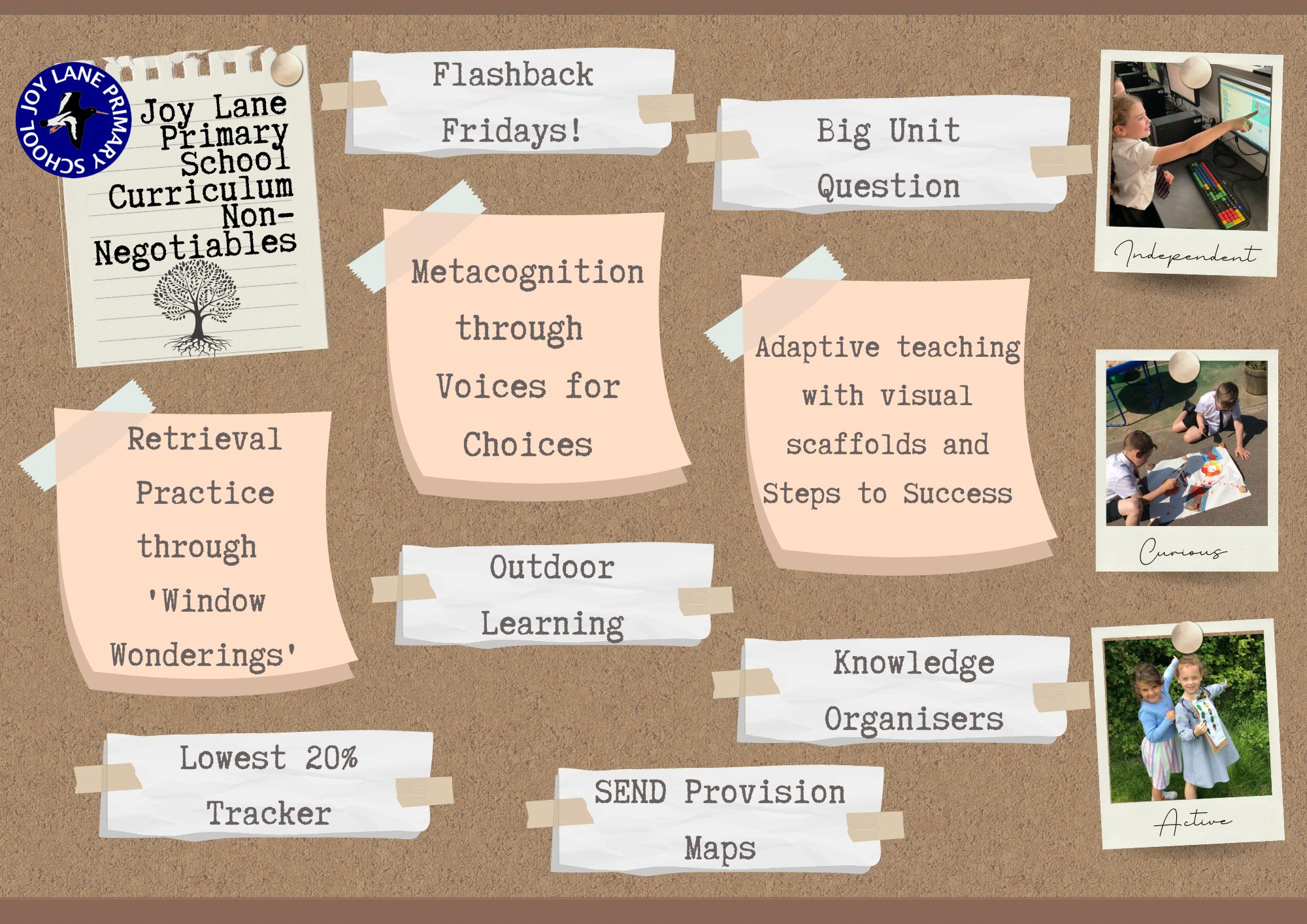 A love of learning – for life, for all
We are passionate about providing an ambitious and inspiring curriculum that gives all children the best start in life so that they can fulfil their personal and academic potential. As an Inclusion Quality Mark Flagship School, we celebrate difference and endeavour to design a curriculum that is adapted to meet the needs of all our children. Our school ethos – 'ready, respectful, responsible' - fosters a calm and positive environment for learning where children are happy, curious and confident.
Whilst we work within the statutory requirements of the National Curriculum and the 'Statutory framework for the early years foundation stage', we are ready to adapt our curriculum so that it is bespoke to the needs of our children and our locality. We develop engaging units of work in all subjects that develop progressive knowledge and skills and, where appropriate, meaningful links are made across subjects and with real life experiences or current affairs. The outdoors and our local environment feature highly in our curriculum and serve to bring the children's learning to life. Due to our close proximity to the sea, we place great value on all our children learning to swim, and this is supported by our on-site swimming pool. Our collaboration with the Coastal Alliance Cooperative Trust (CACoT), affords many opportunities for our pupils to experience a range of enrichment activities and for our staff to train and network across schools.
We are dedicated to developing lifelong readers, and a love of reading permeates through our curriculum in our text-based English units and in the rich texts that support our wider curriculum learning. We prioritise the teaching of reading so that our children are equipped with the skills to navigate our textually rich world. Weekly reading assemblies, daily class read aloud time and our Friday 'Book Banter' sessions all serve to embed a strong culture for reading for pleasure across the school.
Our curriculum provides our children with many opportunities to be independent, explorative and creative. Inspired by the Early Years' Characteristics of Effective Learning, our Voices for Choices animal characters promote and develop metacognitive talk in the classroom, supporting our children to plan, monitor and evaluate their own learning. We advocate the values of The Curiosity Approach across the whole school to create a calm, organised and inclusive environment that nurtures the right atmosphere for effective learning and engagement.
Our whole curriculum offer works towards promoting a whole school ethos where the British Values are upheld and mental and physical health are prioritised so that our children can become 'ready, respectful and responsible' citizens of the wider world.
If you require any further information about our curriculum offer or would like paper copies of any documents fround on the website, please email office@joylane.kent.sch.uk (FAO Mrs Harkins).