Writing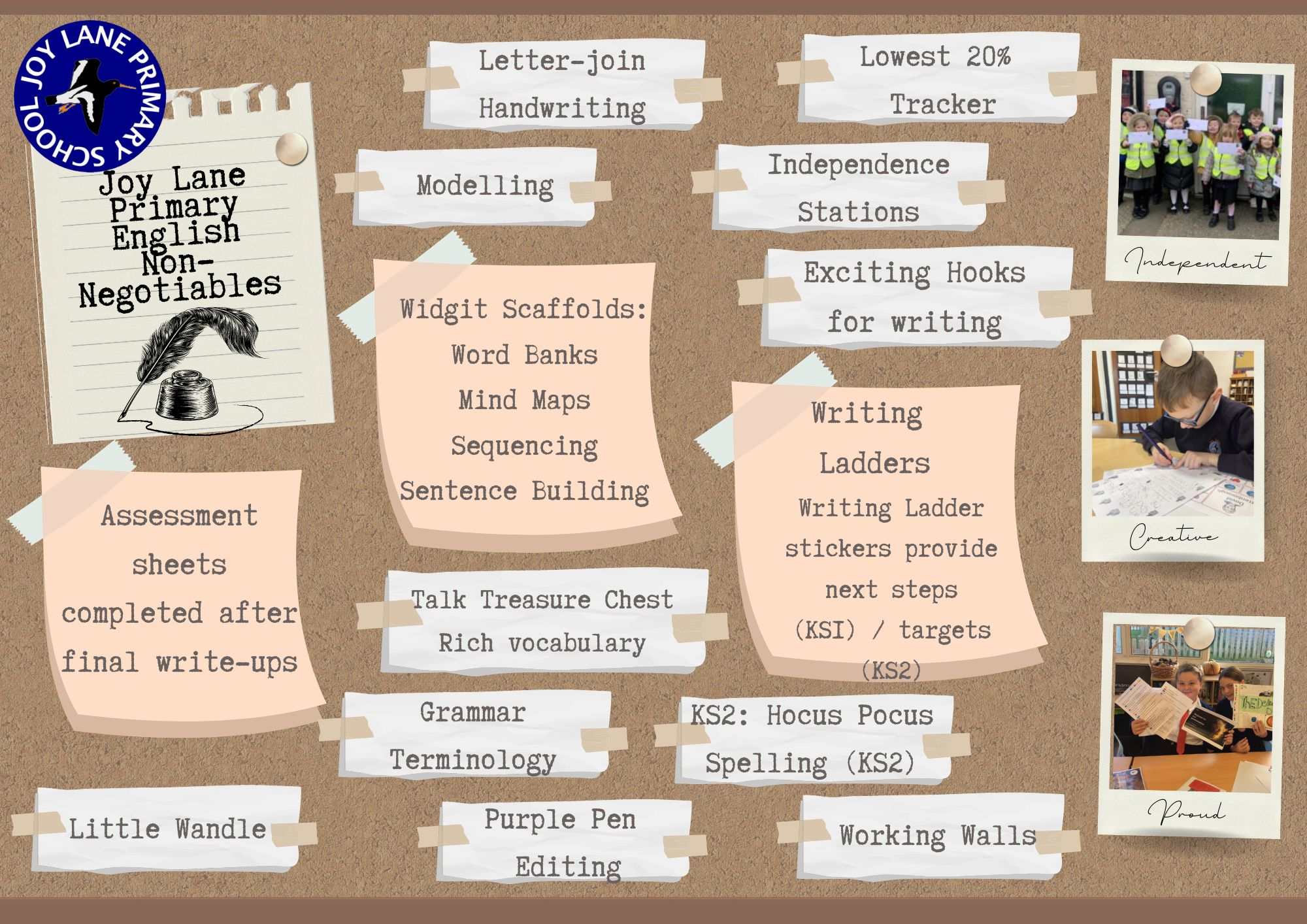 In the Curriculum Overview documents below you will see a basic outline of the knowledge, understanding and skills to be covered, in line with the National Curriculum. How teachers organise, interpret and teach this may vary.
Curriculum overview Year 1 Curriculum overview Year 2
Curriculum overview Year 3/4 Curriculum overview Year 5/6
The overarching aim for English in the national curriculum is to promote high standards of language and literacy by equipping pupils with a strong command of the spoken and written word, and to develop their love of literature through widespread reading for enjoyment. National Curriculum, July 2014
Pupils should develop the stamina and skills to write at length, with accurate spelling and punctuation.
National Curriculum, July 2014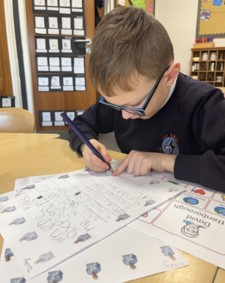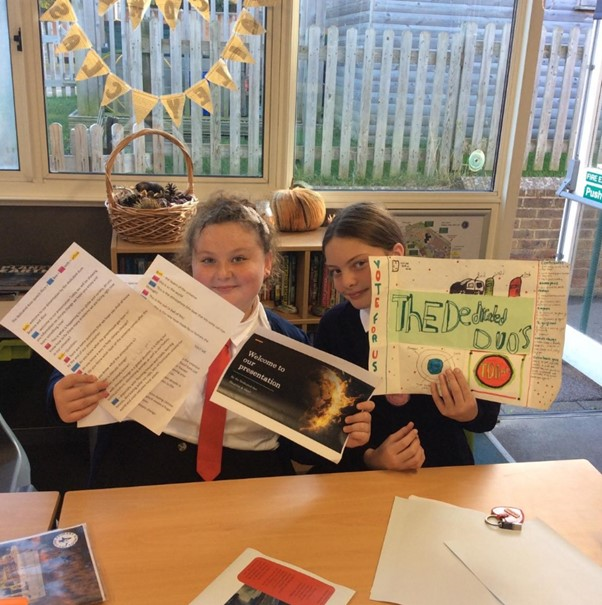 Our text-based approach to teaching writing puts quality, language-rich books at the centre in order to hook the children and inspire their writing. How children 'read' the world around them is constantly changing, and as a result, we also include film and other mixed-media texts as a basis for writing, as well as utilising opportunities for meaningful cross-curricular links. The chosen text acts as an 'umbrella' under which the children are taught to write a range of fiction and non-fiction genres.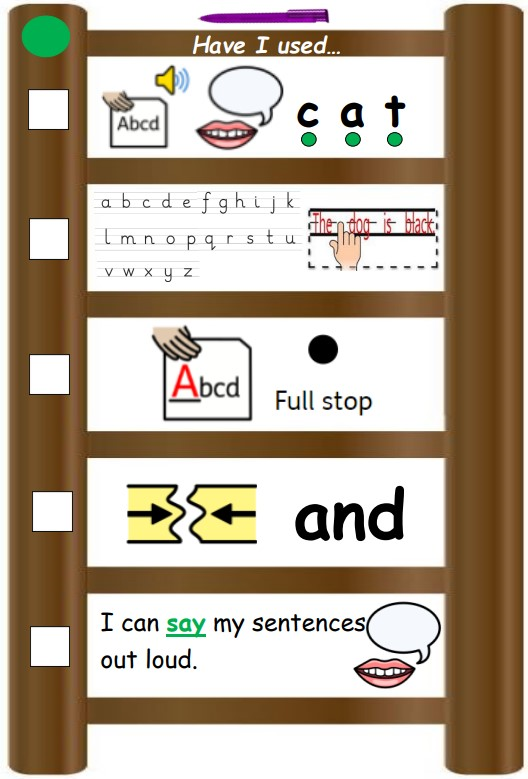 Each unit of writing is structured to develop children's speaking and listening skills, vocabulary, sentence structure, punctuation, grammar, organisational skills and sense of audience. Within this, there is an emphasis on drafting, editing and redrafting using a range of tools, including our JLPS writing ladders and Widgit scaffolds, to aid this process and to encourage independence in their learning. These tools also support our children in transferring their English skills across the curriculum.
Vocabulary, Grammar and Punctuation
Throughout the programmes of study, teachers should teach pupils the vocabulary they need to discuss their reading, writing and spoken language. It is important that pupils learn the correct grammatical terms in English and that these terms are integrated within teaching.
National Curriculum, July 2014
The explicit teaching of Vocabulary, Grammar and Punctuation (VGP) is essential to the development of children's speech and writing. Children from Year 1 to Year 6 learn key grammar and punctuation concepts, in line with the National Curriculum, in the context of writing sentences. Our progressive curriculum is underpinned by Language through Colour and Widgit visuals, which aims to help children develop skills related to sentence structure, understanding questions, developing narrative, and understanding the written text. Children are taught to associate different word classes with different colours so that they can start to build their own sentences. Generally, this begins with a simple sentence comprising two to three words and then progresses into longer, more complex sentences.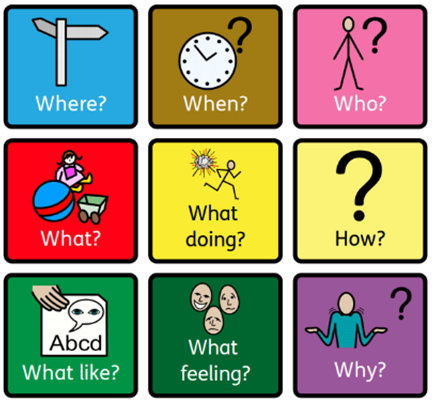 Having a firm understanding of these concepts allow children to be confident in building and manipulating interesting and varied sentences. Furthermore, they can then discuss and analyse their own language and grammar choices, as well as those of others, using the appropriate terminology.
Additional explicit teaching of grammar terminology and concepts in upper Key Stage 2 supports our children prepare for the end of Key Stage 2 SATs assessments.
Spelling
In KS1, Year 1 continue to follow the Little Wandle phonic programme while Year 2 children transition to learning simple spelling rules and patterns from the National Curriculum.
An investigative approach is taken to the teaching of spelling in KS2, which is supported by the activities in daily spelling lessons. Over the course of a week, pupils will investigate a rule/pattern, collect words that fit this and practise the spelling of these words using a variety of games and strategies. Pupils will be free to choose the spelling strategy that best suits their learning style in order to practise their weekly spelling words in a way that is most useful to them.
Class teachers will use their professional judgement in order to pitch the spelling teaching at the appropriate developmental level that is suited to the needs of the pupils in their class. Focussed intervention groups for pupils who need to further consolidate the spelling of words from other programmes of study will be arranged.
Children are encouraged to learn their spellings at home via Spelling Shed, where teachers create assignments linked to the rules they are learning in class.